Follow along to set up a Strengthscope® project

PART ONE (BASICS):


PART 1 - STEPS
Go to MANAGE ACCOUNTS


Go to the PROJECTS tab and click CREATE


Select the CLIENT NAME* to which you want to assign this project ---

This is your Company/Account's name




Enter PROJECT NAME* ---

Highly recommended to do the same Project Name and Project ID




Select the REPORT LANGUAGE --- If you would like the report to be downloaded in a language OTHER than what the respondent selected to take Strengthscope in


Enter a unique PROJECT ID* and provide a short project description

---

Highly recommended to do the same Project Name and Project ID




Enter your SUPPORT EMAIL ADDRESS* ---

Enter the email address of where you would like Strengthscope® completion notifications to go

(either you or your project manager/system admin) SEE EXAMPLE


Select the project START DATE* and END DATE (if end date is needed) ---

In MOST cases, the project may be ongoing and does not need an end date




PROJECT PROFILES: Strengthscope® and StrengthscopeEngage Baseline are automatically checked. --- Most times, you will uncheck StrengthscopeEngage Baseline (it is an Add-On Module)


Set Strengthscope REQUIRED COMPLETION DATE - RESPONDENTS ---

Not recommended, leave blank




SELECT ADDITIONAL PROJECT PROFILES: Strengthscope360, StrengthscopeLeader, StrengthscopeTeam, Strengthscope Engage Progress (SEI)


ADDITIONAL OPTIONS:

If you would like to remove the Background Questions (including demographic data) from the project, check the box "

DO NOT COLLECT DEMOGRAPHIC INFORMATION

"

---

Checking this box means that anyone that completes Strengthscope® on this Project ID will not be asked any Background Questions


Click SAVE

To enable one of the send options below, select your Project ID from your Project List and click "EDIT" --- Remember to click "SAVE" again after you have made your changes
PART TWO (SEND OPTIONS):
There are 4 ways you can deliver Strengthscope® reports to your respondents:
1) Manually downloading each report and sending a personal email to the respondent
2) Autosend (automated email from help@strengthscope.com)
Enable this setting in the Project
All reports sent out in a batch at 7am GMT (London) on the specific date that you choose via automated email (click here for an example)
Do NOT download reports before the Autosend date. Previously downloaded reports WILL NOT send


3) Optimizing Your Strengths section (self-download by the respondent)
You must download the report first
You must enable the setting in the Project AND select a "Profile Available Download Date"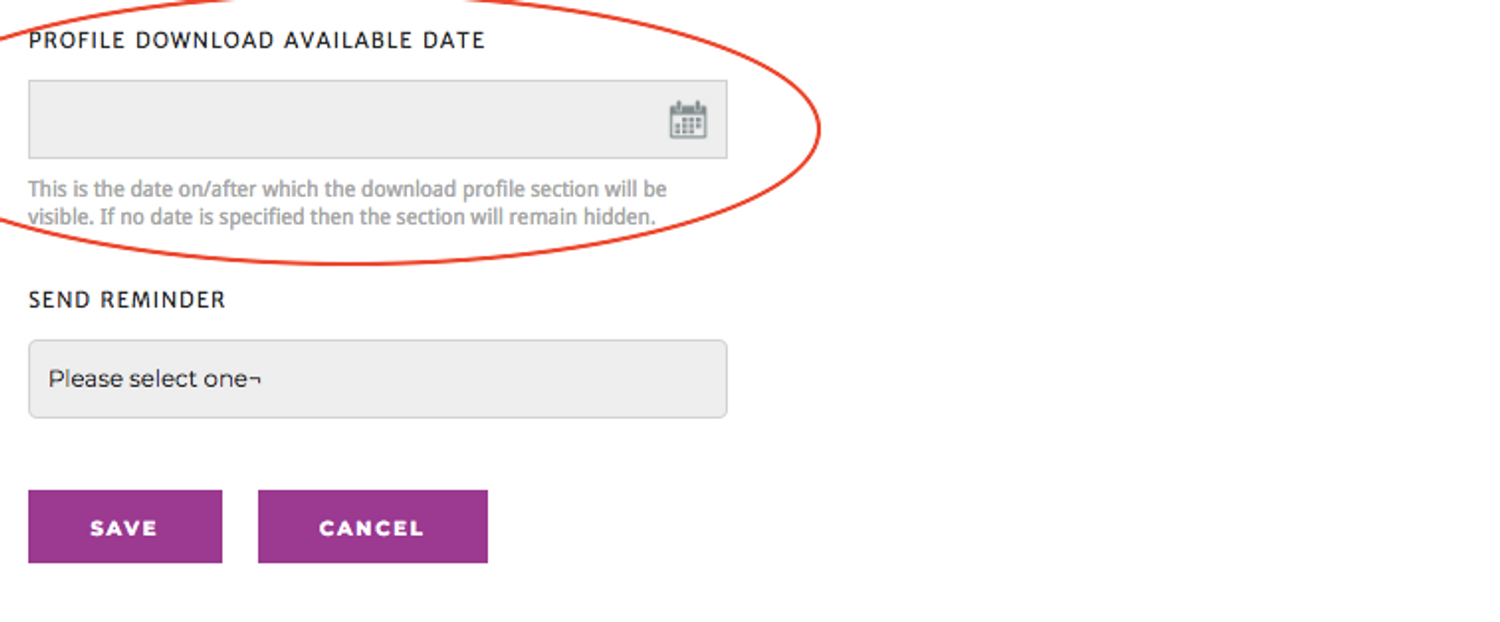 Once both Project settings are applied and report has been downloaded, you will need to email your respondents and tell them their report is available for self-download. Click here for an email template.
Want to see what this looks like from a respondent's point of view? Click here.
4) *NEW* Immediate Send
Note: Video will be updated soon - this feature is now live
Check "Send Upon Completion" to have a respondent's report emailed automatically after completion

You must have enough reports in your account for this feature to work. If you do not, the reports will not send
Note: We have noticed it takes approximately 30 minutes for the report to be emailed